** Emma Talley Girls Tradition KYPGAJT Member Registration

KENTUCKY PGA JUNIOR TOUR MEMBER REGISTRATION
for the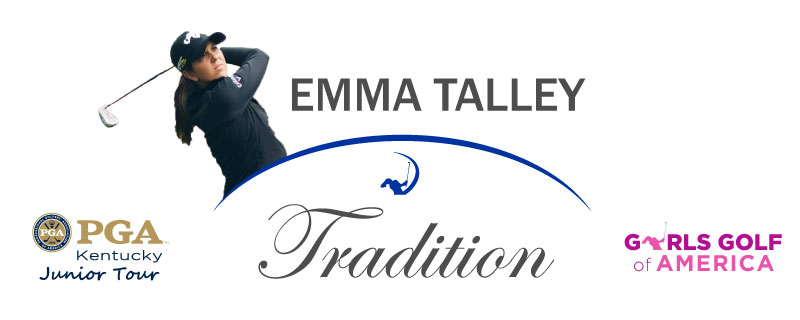 NEW TO PKBGT AND INTERESTED IN PLAYING IN THE BELL NATIONAL FIELD?
PLAYERS MUST SUBMIT A PLAYER RESUME TO BE APPROVED FOR CLASS 1 STATUS.
CLICK HERE FOR THE
OFFICIAL TOURNAMENT PAGE OF THE EMMA TALLEY GIRLS TRADITION
KY PGA MEMBERS WHO REGISTER HERE WILL BE TRANSFERRED TO THE OFFICIAL SITE FOR COMPETITION
** CURRENT FIELD **
TO REGISTER: You must login & click your name below to add item to your cart. Once in your cart, select "Continue to Checkout" button to enter the Registration Code screen. Enter the code provided by the KYPGA Jr Tour when you registered for your 2023 membership to bypass the PKBGT membership requirement. If you have any issues, please email us at golf@pkbgt.org or call 336-347-8537 and we will help you get registered.
Registration
April 7-8, 2023
- ** Emma Talley Girls Tradition KYPGAJT Member Registration

Registration Deadline:
Monday, March 27 at Midnight
Members
Non-Members
$189.00
$189.00
Information
PLEASE REFER TO THE OFFICIAL TOURNAMENT PAGE FOR ALL PLANNING AND TOURNAMENT DETAILS
Schedule
Monday, Mar 27 - 11:59 PM
Registration Closes
If space is still available, this will be the last day to register for the tournament.
This is the last day to withdraw from the event and receive a credit/refund. Players must withdraw no later than the official closing date to receive a credit/refund. All withdrawals and transfers are subject to an administrative fee.
CLICK HERE to read the official PKBGT Withdrawal Policy